Come and enjoy our authentic thin crust pizza, savory gourmet pasta and signature mussels & fries at our innovative concept simply known as …Ottavio.
Our chef and sous-chef create traditional and modern dishes, using only the best and freshest ingredients. Our accommodating staff will receive you in a chic urban design. Pure and simple, hot, artistic and totally original. The large cushioned chairs and well spaced tables allow for a comfortable dining experience. What better way to compliment your meal than to bring your favorite wine or beer.
We pride ourselves in offering great value along with friendly and efficient service.
Many attempt to be gluten-free but very few are celiac safe. Furthermore, Ottavio can accommodate you with many allergies and intolerances. Experience why Ottavio is the premier choice by the celiacs and people suffering from food allergies. Our reputation is irrefutable.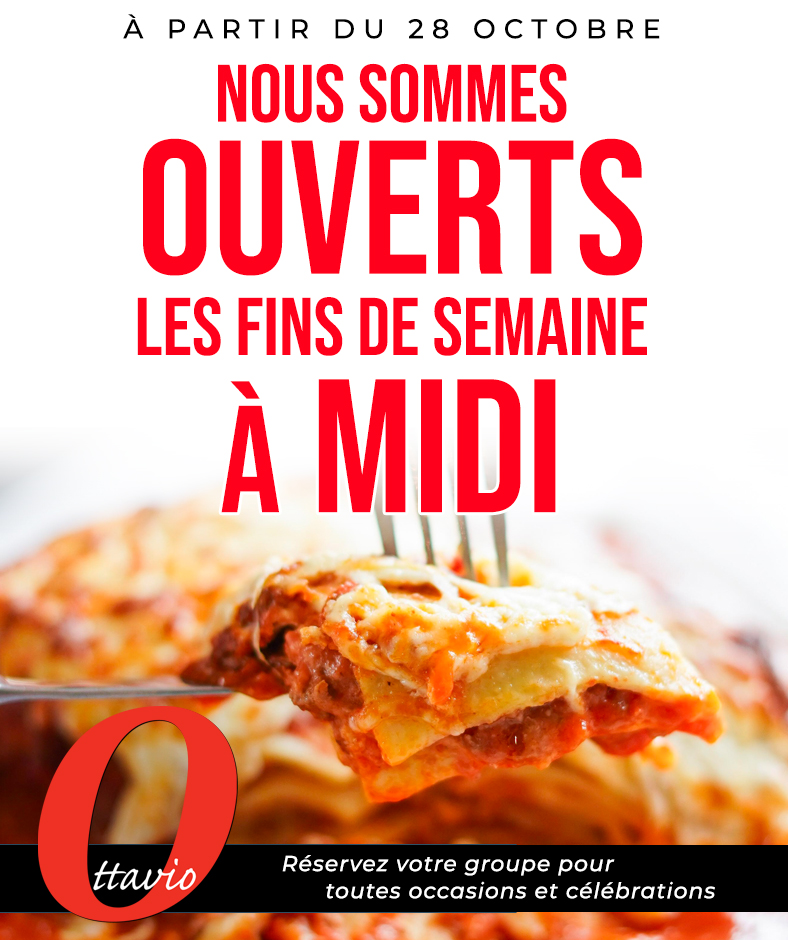 Choose a restaurant to order online: